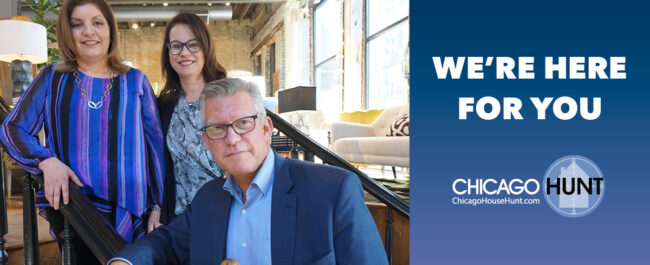 CURTIS, KATHRYN, & SUSAN ARE HERE TO HELP YOU!
Daily life is slowly returning to normal. Though the market had a slight slow down for a few months, real estate is alive and well. In fact, things are particularly busy for us over at Chicago House Hunt. Our team–Curtis, Kathryn, and Susan–are still here working hard and are really excited about what the future has in store.
Whether you're looking to buy, sell, or rent, we're here to help. Now is the perfect time to discuss your real estate goals. We can develop a plan that works for your specific needs, while taking the current market into consideration. Stop by our office, located at 655 Irving Park, for a quick chat! Or give us a call at 773-727-4448!
We are practicing safe procedures and following all guidelines outlines by the CDC.